PV Inverter – SIEL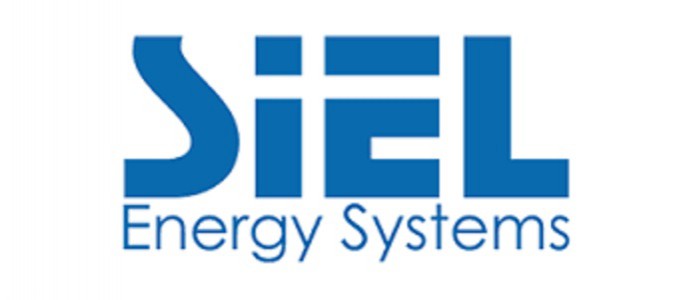 Go to page: PV Inverter – SIEL
SIEL is an energy solution provider with and stands up in reliability and efficiency. SIEL Energy Systems is the UK subsidiary of SIEL SpA, an Italian based Company who over the past 30 years have developed a comprehensive portfollio of 'Power Protection Solutions' and 'Renewable Energy Systems', which include; uninterruptible power systems, static transfer switches, central power systems and solar inverters.
SIEL MANUFACTURES THE FOLLOWING GRID-TIED PV INVERTERS:
Commercial String Inverters (3-PH TRANSFORMERLESS STRING INVERTERS)
-SUNSIEL STRING 10kW – 20kW – 30kW
-Soleil-3F TL 10K
-Soleil-3PH TL 20K
-Soleil-3PH TL 30K
Central Inverters SUNSIEL 125kW – 250kW
-SUNSIEL-125-208V
-SUNSIEL-125-480V
-SUNSIEL-250-208V
-SUNSIEL-250-480V
Central Inverters Soleil DSPX 220kW – 660kW (Transformerless)
-Soleil DSPX 90
-Soleil DSPX 110
-Soleil DSPX 220
-Soleil DSPX 250
-Soleil DSPX 330
-Soleil DSPX 440
-Soleil DSPX 500
-Soleil DSPX 660
Utility-Scale Inverters SUNSIEL TL 400kW – 500kW – 600kW
-Sunsiel TL 400
-Sunsiel TL 500
-Sunsiel TL 600
Power Stations SUNSIEL POWER STATION 400Kw to 2,4MW ("plug & play" skids)
-PARALLEL OR IN/OUT OR CUSTOM CONFIGURATION
-UP TO 2,4MW SHIPPABLE SINGLE TRUCK
-COMPACT DIMENSION AND HIGH EFFICIENCY
-Sunsiel PS400
-Sunsiel PS500
-Sunsiel PS600
-Sunsiel PS800
-Sunsiel PS1000
-Sunsiel PS1200
-Sunsiel PS1500
-Sunsiel PS1800
-Sunsiel PS2000
-Sunsiel PS2400
-OUTDOOR CONVERSION UNITS (OCS) skids
-OCS1000
-OCS1500
-OCS2000
-OCS2500
Solar Inverter for AC Water Pumps – Idrosoleil
IDROSOLEIL converts DC voltage from the photovoltaic field into AC voltage to start and adjust motor-driven pump operations according to the type of application and the settings programmed by the user.
-Idrosoleil 10
-Idrosoleil 15
-Idrosoleil 20
-Idrosoleil 25
-Idrosoleil 30
-Idrosoleil 40
-Idrosoleil 50
Solutions
With thirty years of experience, SIEL SPA, is able to give you the best products and solutions for any kind of energy's problem such as UPS, Static Transfer Switch (STS) and rectifier-battery charger.
SIEL Soleil inverters are compliant with:
-UL 1741, IEEE1547, CSA 107.1 – cETLus listing
-CE, LVD, 2004/108/EC – 2006/95/EC, EN62109-1/2, EMC, EN61000-6-2/6-3/6-4
-CEI-021, CEI 016, TERNA Annexes A70 and A68, RD Spain, RT30 Romanian norm 10/2013
-AEEG 243/2013,
-G83/1-1. G59 Issue 2
-BDEW, AS4777
-Norma Técnica de Seguridad de calidad de Servicio (NTSCS-Chile), draft August 2013,
-anexo_9_requisitos_tecnicos_minimos_para_conexao_de_centrais_eolicas_e_solares (Brasil)
-South African Grid Code Requirements for Renewable Power Plants – Version 2 8
-ISO 9001
-ISO14001
-ISO18001
-SIEL Soleil Inverters are designed, produced and tested in the European Union.
-SIEL Inverters have been independently assessed and positively evaluated by OST Energy, a
leading Technical Consultancy Firm with global presence widely accepted among Lenders and
Investors, specialized in technical due diligence and factory audits in the renewable energy sector.
In the News
Enel Green Power completes PV plants totaling 136 MW in Chile
ENEL GREEN POWER'S CARRERA PINTO PV PLANT IN CHILE STARTS PRODUCING ENERGY
Solar power plant – Atacama Chile