PV Modules – AEG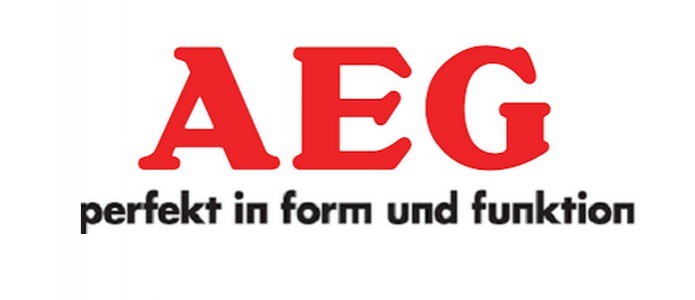 Go to page: PV Modules – AEG
AEG has a very rich brand history and heritage we are all very proud of. AEG has been deeply routed in the forefront of precise design and performance within the electrical field for over 100 years.
AEG was founded in Berlin by Emil Rathenau. It all started with a few patents which Emil had bought from the American inventor Thomas Edison. The first product produced under the AEG brand is electric light bulbs.
In 1907, Peter Behrens is appointed Artistic Consultant at AEG and becomes the world's first industrial designer. The AEG design team combines a range of creative talents. Each person brings his or her own unique influences to the table, but all work together towards Peter Behrens' goal of designing every electrical product to be "perfect in form and function". 100 years after Peter Behrens first joined the company, this powerful source of inspiration is still alive and vibrant – and still bringing forth a whole range of impressive innovations. One example is our new line of telecommunication products such as: the DECT phone, Cromo, which offers a photo-phonebook, or the mobile phone, Fono, a simple and easy to use device with elegant design and functions like emergency call and SMS functions. The focus on design is also manifested by Colombo, a DECT phone that received the 2009 "iF product design award".
ABOUT AEG
Part of the AEG family with its hundred-year tradition as a leading German brand in the field of electrical appliances owned today by Electrolux Group, AEG quality photovoltaic modules stand out for their reliability, aesthetics and enhanced usability. Each AEG module is developed to be always an idea ahead in the world of smart solar to grant users full control over their yields and peace of mind. AEG modules integrate IMM as an optional feature, a smart technology for highly accurate monitoring at module level, enabling detection and prediction of performance issues from individual modules up to the whole PV plant. This allows for tailored O&M interventions, maximizing yields and driving down maintenance costs. AEG solar modules are distributed worldwide under license by Solar Solutions GmbH, Germany.
ONE IDEA AHEAD IN NEXT GENERATION SOLAR.
Brochure – AEG References
IN THE NEWS:
World Technology Corporation Supplies 165kW of AEG Photovoltaic Panels to the Carribean
World Technology Corporation Supplies 189kW of AEG Photovoltaic Panels to Central America
MÓDULOS SOLARES DE AEG EL MAYOR SISTEMA SOLAR SOBRE CUBIERTA EN CUBA – 2 MWp de módulos solares de AEG enverdecen la logística de la provincia de Artemisa
AEG suministra los módulos para 2,4 MW sobre cubierta en Cuba